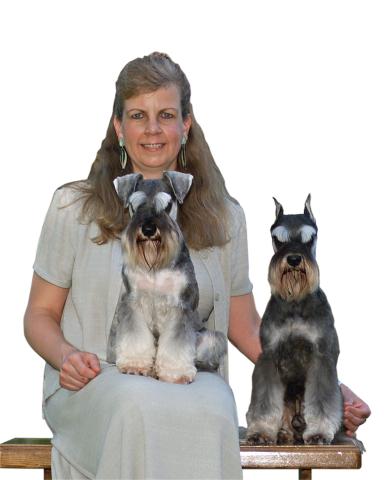 SILVERCASTLE
Miniature Schnauzers
Boarding, Grooming, Training,
Rescue & Adoption
Dogs and/or Puppies
Available for Adoption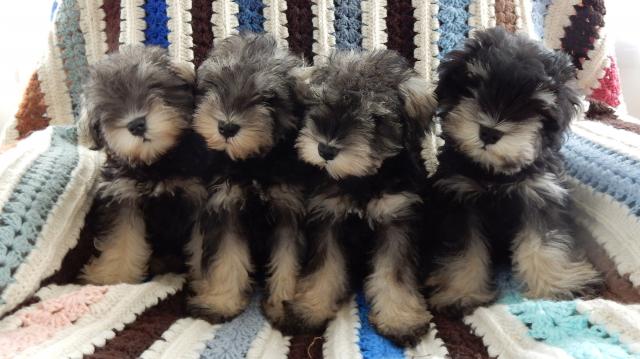 We may, from time to time, have dogs in our care through the local Humane Society that are available for adoption.  We will occasionally take in a direct surrender ourselves but it is infrequent.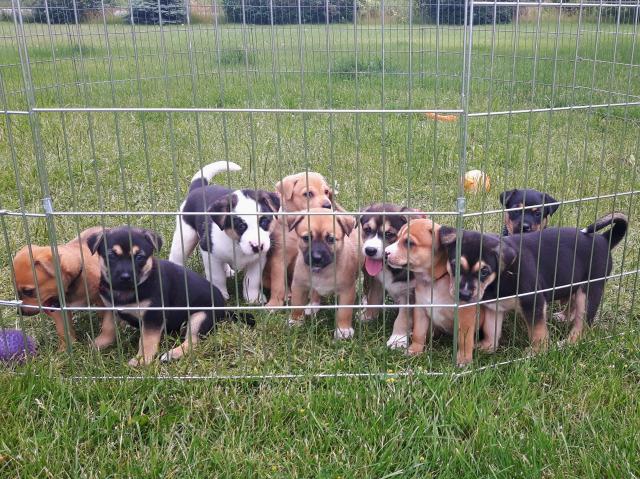 One of our biggest efforts of 2017, has been delivering, raising and adopting out an entire litter of nine mixed breed pups.
Happy to say that all of these puppies found their forever homes!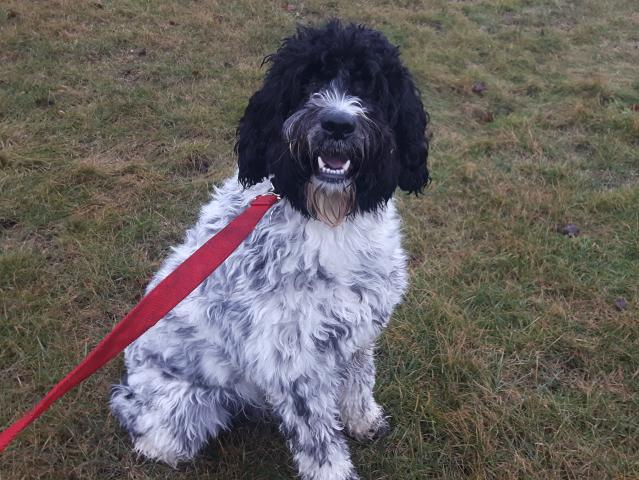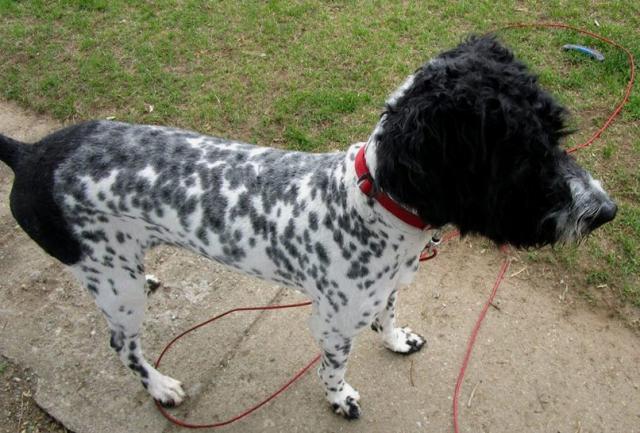 Appropriately so, Oreo is this fellow's name! He is a Sproodle (Standard Poodle x English Springer Spaniel).   Oreo is 2 years old, male, neutered and his vaccinations have been kept up to date. Oreo has a low to non-shedding coat and is a large boy weighing in about 75 lbs!
Oreo has come from a very loving home and is completely house trained. Oreo needs a secure (preferably 6') fenced in yard to run and play. He also enjoys leash walking but does need to improve his leash manners - work in progress!
While Oreo needs to perfect his basic obedience skills, he is proud to show you how he can shake a paw, high five and he does pretty well with "Sit".
Oreo would do best with an adult family that has time to spend with him and this may include older children but Oreo has not been raised or socialized with young children so kids 10 and older would be best suited for this boy.
Should you have an interest in Oreo, please contact Silvercastle for an adoption application. Once we have your completed application, we can consider scheduling a meet and greet for you to be introduced to Oreo.
Some lucky family is going to be blessed to have this boy.

You can e-mail us to receive an adoption application.